dear big sissy, happy belated birthday. because i stink. and this post should have been done yesterday. and because you've reached 100 FOLLOWERS! and because i love you. and miss you. and you're the best friend a girl could ask for. and i'd be lost without you.
dear summer, i say we count our losses and wave that white flag. i broke out sweatpants last weekend, the pumpkin spice latte is making its grand re-entrance, and quite frankly, you're working on my last nerve. i need me some chunky sweaters, knit scarves, and riding books...stat!
dear boyfriend, thank you. thank you a million times over. this smile on my face today is dedicated to you.
dear blog, i promise even though i tell you every week that i am going to try and pay more attention to you, i really mean it this time. girlfriend is going to get her act together starting this week.
dear phillip phillips,
i appreciate your
song
more then words and describe. seriously. i may or may not play it every day. or get
wayyyy
to excited when you come on in the car. or miss my mom's phone calls because that is her ringtone. that being said - t. swift, your song is my
jam
. boyfriend can attest to that.
dear schoolwork calling my name, i'm not listening (at least for now).
dear double chocolate brownie, you are calling my name. and i'm listening. roger that, over and out.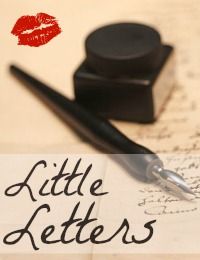 i love link-ups and you should too! so join in on the fun at
life, etc.