it's been quite some time since i have posted an awkward and awesome post on a thursday, and this week will be no exception, i'm just simply not in to it.
so in lue of the olympics - which by the way, is anyone else sort of annoyed that they seem to announce
everywhere
who won what metal for what event before they even air it on television? this is
slightly
unbelievably annoying to me. and thus i have to avoid all sorts of social media and even instagram so i can watch the events...
anyway
as if that wasn't a rant and a half.
here are my top 5 most awesome moments this past week at the olympics:
5. "michael, i admire you"
yes, the south african swimmer out-swam phelps by a mere five one-hundredths of a second to clench gold. but what was of highest of importance was the honor of being able to swim next to phelps and let him know, just moments after the race, that he admires michael.
to me, this is the true spirit of the olympics.


4. first time gold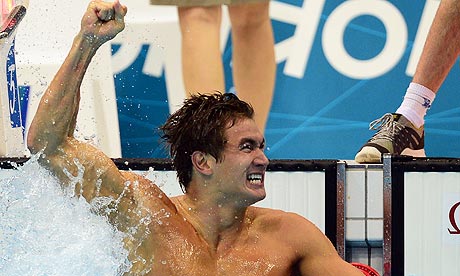 nathan adrian. in the pool. winning by one-one hundredths of a second.
3. the come-back kid
this kid right here managed to come back, with only two events left, from a daunting17th place and snag the bronze medal in the all-around men's final last night. unbelievable right?
2. the #fabfive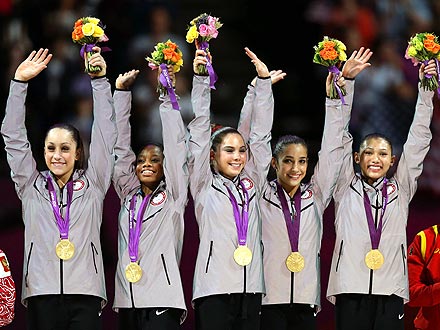 seeing as i am old enough to remember watching in awe of the '96 women's gymnastics team - aka the magnificent seven - these ladies had huge shoes to fill in my eyes. and ladies did you ever do it. making history one near perfect (come on, mckayla totally got jipped) score after another.
1. michael phelps

i have been and always will be a fan of you. you did the unthinkable in beijing beating mark spitz's record and now are
thee
greatest athlete of all time with those 19 lucky medals draping around your neck. i'll still be jumping up and down and covering my eyes during each one of your remaining races, no matter what the outcome.
U-S-A!